Eon , a twelve-year-old boy, has been studying the ancient art of Dragon Magic for four years, hoping he'll be able to apprentice to one of the twelve energy dragons of good fortune in order to help his teacher.
But he also has a dark secret.
He is actually Eona, a sixteen-year-old girl who has been living a dangerous lie for the chance to become a Dragoneye, the human link to an energy dragon's power. It is forbidden for females to practice the Dragon Magic and if discovered, Eon will face a terrible death.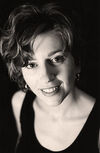 Alison Goodman is the author of the Eon series. She is an Australian writer with a masters degree in creative writing from RMIT University. Her first book was Singing the Dogstar Blues, which was published in 1998. The Two Pearls of Wisdom is her third novel.

Community content is available under
CC-BY-SA
unless otherwise noted.